From Wall Street to Main Street, emerging technologies are changing the way we do business.  Customers, shareholders, and CEOs have incredibly high expectations of what IT will deliver.  They want measurable, concrete results for their technology investments.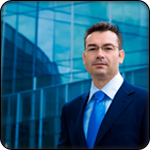 We have a very well established history of enabling the enterprise and its customers through technology. Many Fortune 100 and Fortune 500 companies have trusted us to fill their technology gaps and deliver the talent and technology needed to support corporate objectives and integrate seamlessly into their IT organization and processes.
Strategic Consulting
We've seen it before.  Those times when brilliant people reach that point at which they can no longer see the forest for the trees.  Whether you're lost in the details or searching for "the next big thing," use us as an outside perspective.  We work with your team to strategize on the best ways to achieve your objectives, identify new opportunities,  and align technology with business goals — all while keeping a watchful eye on the big picture.
Solution Implementation
Enterprises manage and juggle a multitude of technology projects. Keeping track and doing the work of daily, weekly, and monthly routines can easily get lost in the shuffle.  Even the most talented IT teams can become a little blurry or hyper-focused in these environments. The solution – trust Ultreya Solutions Group certified technicians to get those jobs done… and done right the first time.  From procurement to installation and configuration to on-going and on-site support, leave the work to us.
Project Management – Planning, organizing, time keeping, and reporting to provide the highest quality deliverables on time and on budget.
Troubleshooting - PC/Mac, remote desktop support, software support, hardware management, remote data backup and restore, patch implementation, virus & spyware removal.
Customer Service – External customer support, trouble ticket issuing and tracking, problem resolution.
System Deployment - Planning, procurement, introduction, installation and configuration of computers, software and communications.
Server Support & Security - Firewalls, VPN, data protection and restoration, spyware, spam and virus protection for Microsoft Windows Server, and Apple XServes and XSans.
Network Integration and Configuration - Desktops, laptops, servers, mobile devices, routers, switches, VoIP, and wireless (WiFi).
Storage Area Network (SAN) – Installation, configuration, optimization, and device access.
Disaster Recovery – Continuity of operations, data/file restoration, policy development, information security.
Preventive Maintenance - Support contracts, vulnerability/risk assessment and management, spam and antivirus installation and configuration, on-site/off-site backups, asset/inventory tracking.
Web/Application Development - Website design, hosting, online application development, mobile development, online reporting.
Staffing - Recruiting for direct hire, temp-to-direct hire, short-/long-term staff augmentation. All technology and manager/executive positions.
Flexible Support Options – Extended warranties, maintenance contracts, block time, time and material.
As an expert on your enterprise, we really want to hear from you.  What are the challenges you're facing?  Which technologies do you have questions about?  What projects could you use help with? Use the contact form on this page to ask questions and send us your ideas and comments.
Contact us: 816.478.3913