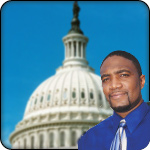 Local, State, and Federal Government entities are constantly looking for ways to achieve more while spending less, but challenging budgets, diminishing resources, and next to impossible expectations shouldn't spell the end of technology investments.  In fact, they should inspire more creative thinking around how to solve issues and deliver services through technology.
At Ultreya Solutions Group, we have a long and distinguished history of helping government with their technology needs. We understand government procurement and payment processes and work with government teams to implement the best solution at the best possible value, with the highest level of integrity. It's been our pleasure and honor to work with bodies of government like the State of Missouri, State of Kansas, State of Oklahoma, State of Illinois, City of Salina (Kansas), Douglas County (Kansas), Saline County (Kansas), and City of Carthage (Missouri).
Strategic Consulting
We know business processes, planning and execution aren't just for "businesses." In fact, government is full of processes and procedures and it helps to work with a team that's navigated those waters before and understands how to push the boundaries of strategy and creativity within the government framework. Our government clients benefit from our own government experience and that helps us hit the ground running on your projects.  That means you can spend time explaining your goals and objectives… your ideas… your project timeline and deliverables… and less time explaining why it's important your vendor fill out the necessary paperwork.
Solution Implentation
When it comes implementing and maintaining your IT infrastructure, you can trust Ultreya Solutions Group certified technicians to get the job done right… the first time.  From procurement to installation and configuration to on-going and on-site support and service contracts, leave the work to us.
Helpdesk - PC/Mac troubleshooting, remote desktop support, software support, hardware management, remote data backup and restore, virus & spyware diagnostics/removal.
System Maintenance – Printer maintenance, Windows updates, firmware updates, support contact renewal/maintenance.
System Deployment - Planning, procurement, introduction, installation and configuration of computers, cabling, software and communications.
Server Support & Security - Firewalls, VPN, data protection and restoration, spyware, spam and virus protection for Microsoft Windows Server.
Network Configuration - Desktops, laptops, servers, mobile devices, routers, switches, VoIP, and wireless (WiFi).
Preventive Maintenance - Support contracts, spam and antivirus installation and configuration, on-site/off-site backups.
Web/Application Development - Website design, hosting, online application development.
Staffing – Recruiting for direct hire, temp-to-direct hire, short-/long-term staff augmentation.
If you're involved with a government IT project, wondering about how technology might help you deliver services to the public or responsible for part of your government's IT infrastructure or architecture, we like to hear from you.  Simply use the contact form on this page and let us know your ideas, thoughts and questions about IT in government.
Contact us: 816.478.3913