Experience is not the enemy of innovation. At Ultreya Solutions Group, we leverage the knowledge gained from years of experience to manage risks… to execute flawlessly… to integrate seamlessly… to manage effectively… to deliver on the promise of technology with the highest level of integrity.James Newkirk, Founder – Ultreya Solutions Group
SuzAnne Starkey, President/CEO
SuzAnne started with Ultreya in 2007 as Vice-President responsible for operations and sales. In 2010, she became President and CEO, ready to lead and grow Ultreya with a tenacious ability to maintain the company goals and ethics. With an established reputation to create credibility and confidence with clients, cross-functional teams, and key stakeholders, SuzAnne has extensive experience in Project Management and IT Account Management. A graduate of Rockhurst College, she has worked in retail and telecommunications in a variety of management and client service roles.
Active with Ultreya's Sales & Marketing, SuzAnne enjoys meeting with clients to understand their technology needs to help find effective solutions. Her experience has been with both small, fast-turn around projects and large complex, multi-year projects. Her experience and knowledge has allowed for her to be recognized for strong work ethic, high level of organization, adaptive leadership and mentoring skill that pulls the best performance from diverse teams.
Kristen Johnson,  Sr. Vice President/COO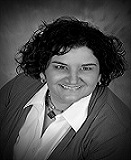 Kristen joined Ultreya in January 2010, as Sr. Vice President and COO responsible for overseeing company operations. Kristen brings with her progressive experience in Project and Program Management, Vendor Management, Human Resources and Data Analysis. Kristen began her career as a Certified Athletic Trainer, after receiving her Bachelors degree in Sports Medicine and Psychology from Southwest Missouri State University (now Missouri State University) and her Masters degree in Exercise and Movement Science from the University of Oregon. Kristen then moved on to various Human Resources and Project Management positions within the telecommunications industry. Kristen recently received her MBA from Ottawa University
Throughout her career, Kristen has shared her expertise by writing articles and giving presentations. As a member of the Technology Subcommittee, she is a regular contributor to the Lee's Summit Chamber of Commerce Newsletter.
Becky Ridenhour-Schuster, Vice President – Government Solutions
Becky Ridenhour-Schuster has led the Government Solutions Division since 2001. Having served as the COO/CIO for the Missouri Secretary of State for 6 years, Becky was quickly able to parlay her vast knowledge of technology and government processes into a very successful division in the company that focuses on providing technology solutions for state, county and local government entities across the country. Becky also has a background in the aerospace industry, making her a valuable asset to Ultreya in her experience and knowledge.
Becky holds a Master of Arts from Webster University, as well as a Master of Science from Central Missouri State University (now known as the University of Central Missouri).
Sharon Butler Payne, Vice President – Staffing Solutions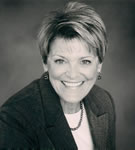 Sharon Butler Payne has over 28 years of experience in human resources services specializing in information technology and telecom network engineer staffing, organizational design and change management. Her Human Resource employment experience includes such companies as Trans World Airlines and Sprint. Major achievements have included receiving the TWA Award of Excellence for designing internal staffing processes that saved the airline in excess of $10 million annually. Sharon was a member of a team that staffed the first 300 information technology professionals at Sprint PCS and subsequently led a team of 31 recruiters that hired over 1200 wireless network engineers for Sprint PCS in an 18-month period. With Sharon as head of Staffing Solutions, Ultreya Solutions Group was selected as one of the top two vendors at Sprint PCS, due to staffing highly specialized information technology professionals for that company.
Sharon attended Central Missouri State University majoring in education and is a certified Organization Change Management Consultant. She also is certified in Select the Best and a training program called Creative Interchange that focuses on teaching organizations and groups the power of building from diverse ideas through effective collaboration and integration.
Sharon is the founder and Executive Director of Art Bra KC; a unique and fun event that showcases eclectic work-of-art bras modeled by survivors to celebrate their triumph over cancer. Benefiting Missys' Boutique Patient In Need Fund at The University of Kansas Cancer Center Bloch Cancer Pavillion this event has raised over $300,000 for uninsured and underinsured cancer patients in the greater Kansas City area.
James Newkirk, Founder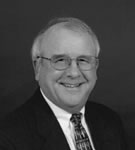 James founded Ultreya Solutions Group, Inc. in 1997. Ultreya was formed to provide a business and technology consulting and services experience focused on the clients to assist them in reaching their business goals. Special emphasis is placed on the use of Business Process Improvement, Strategic and Operational Planning, with the pragmatic application of Technology to deliver successful results.
James has been in the Information Technology field since 1963, ranging from operations, systems and application software, senior management, consulting, and ownership of multiple businesses, including acquisition and due diligence.
Accomplishments and techniques of James' staffs have been featured in various presentations, articles, and videos through the years. James has been a frequent participant and speaker at various professional organizations and industry groups. He has served on the numerous business and community boards, including leadership positions.